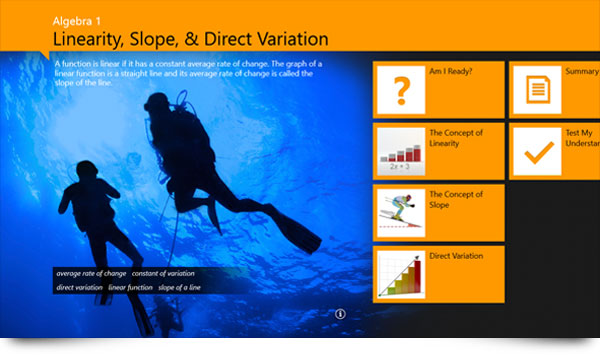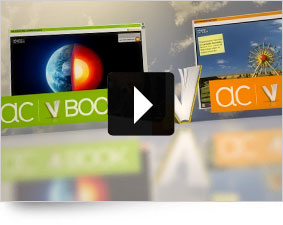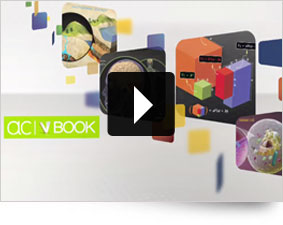 Algebra 1: Linearity, Slope, & Direct Variation
Discover how everyday experiences are connected to Math. Understand how quickly a scuba diver gets from reef to rock! Use what you know, and experience what you don't. Open up your world to a new way of learning with AC VBook apps.
---
"AC VBooks is a real game changer in educational content. It is a new generation of e-Books; it is high-quality, digital content, and study path all at once."
Gary Bitter,
Executive Director of TBLR, ASU
---
Have you ever wondered why mass and weight are not the same thing? These concepts, and more, open up and come to life through a tablet or PC.
Considered turbo-charged e-Books, AC VBooks blend a variety of instructional activities, from explorations and visual explanations to hands-on, web-based exercises. e-Books are words on a screen, AC VBooks are an interactive world of learning on a screen.
Get engaged with game-like simulations and real-world scenarios that bring everyday meaning to tough Math concepts.
Take charge of your learning and download the AC VBook Algebra 1: Linearity, Slope, & Direct Variation from the Windows Store.