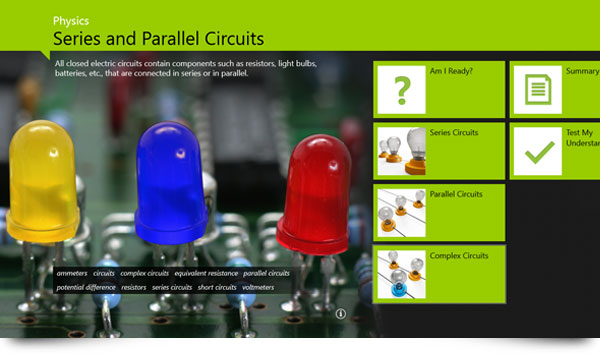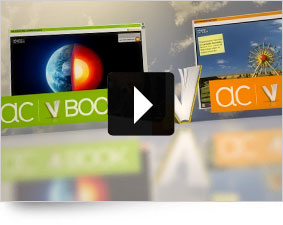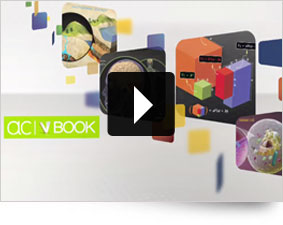 Physics: Series and Parallel Circuits
Discover how everyday experiences are connected to Science. Turning a light on is more than just that switch! Use what you know, and experience what you don't. Open up your world to a new way of learning with AC VBook apps.
---
"Despite the great potential when computers appeared in classrooms in the 1980s, the actual changes in science teaching have been slight. This Science VBook, with well-written text, powerful images and videos, and engaging interactions, could very well be the game changer."
Peter Rillero, Ph.D., Science Education,
Tenured Professor of Science Education, Teachers College, Arizona State University
---
Have you ever wondered how fast an electrical current can move? Or want an easier way to understand the connection between series, parallel and complex circuits? These concepts, and more, open up and come to life through a tablet or PC.
Considered turbo-charged e-Books, AC VBooks blend a variety of instructional activities, from explorations and visual explanations to hands-on, web-based exercises. e-Books are words on a screen, AC VBooks are an interactive world of learning on a screen.
Get engaged with game-like simulations and real-world scenarios that bring everyday meaning to tough Math concepts.
Take charge of your learning and download the AC VBook Physics: Series and Parallel Circuits from the Windows Store.